2018 was a big year for Google. The search engine had a roller-coaster 2018. Despite facing many problems, Google had a pretty successful year overall here are some of Google's 2018 highlights.
Animals
Google had a lot of fun times with animals this year, which really put a smile on all of our faces. The company made a really awesome Doodle for the Year of the Dog. This moment marked the Chinese new year.
Google created a special dog-themed version of Quick, Draw. AI would try to figure the doodles that users drew in Quick, Draw. Neural networks were used to recognize the doodles.
Users could gather data about the ruff-ly (pun intended) 140,000 dogs that people drew in Quick, Draw! Users managed to check out the fantastic dog doodles from across the globe in a special Lunar New Year version of Facets Dive which is a software that visualizes large sets of data.
Google street view managed to capture a lot of dog photos across the world. The tool captured a pack of cute Akita dogs.
TensorFlow, Google's open source machine learning library helped farmers track their cows' health in the Netherlands.
A flock of egrets landed on Googleplex this summer. Googleplex is the name Google gave to its headquarters in Mountainview California.
Artificial Intelligence
Google created a lot of products that relied on Artificial Intelligence this year. All of these products amalgamated self-learning mechanics, intuition and decision making to deliver a unique user experience. All in all, these products helped ease the life of users worldwide.
Google created Magenta, a machine learning tool that helped musicians with the creative process involved in making captivating music. It has machine learning algorithms that use deep neural networks to learn the properties of sounds. Once the algorithm has learned the sound property, it then produces a completely new sound.
The search engine giant also created a game that utilized machine learning to show players emojis. Players had to find the real-life version of the emoji before time ran out. Emoji Scavenger Hunt was created in TensorFlow Javascript framework.
The algorithm will try to recognize what it is showing and then try to match it if it is the right object. Google Cloud joined forces with NCAA to host a competition on Kaggle, an online community of data scientists and machine learners.
The competition was a way to design and develop machine learning systems that could predict games' results.
Google AI became so smart in 2018 that it could detect breast cancer in humans with up to 99 percent accuracy. The AI could spot metastasis in a variety of tissue samples. It was technically more efficient than actual humans. It's a strong foundation for breast cancer prevention before it gets complex.
Pixel Phones and the Software Magic behind them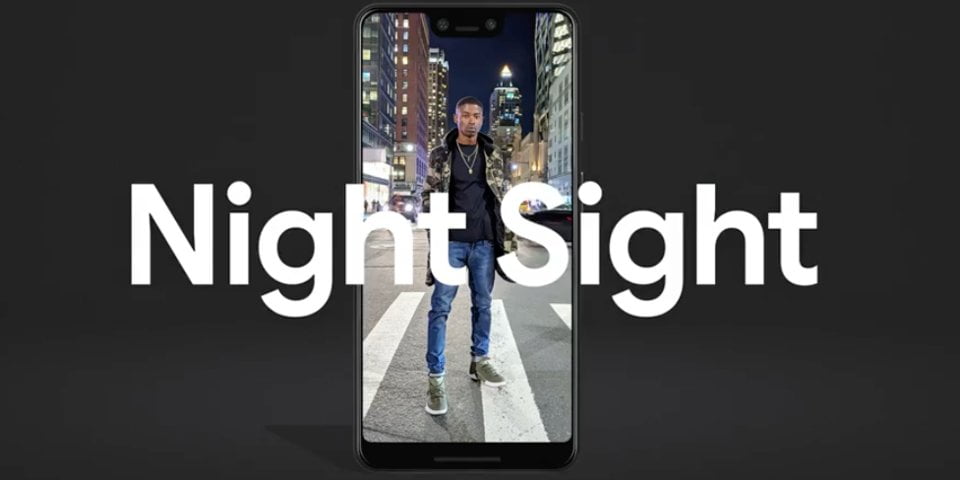 Google's Pixel phones were a breath of fresh air in the smartphone industry. Not only did they offer premium simplicity, but the software they had implemented was the best Android had to offer. Plus the camera was simply superb, not just because of the hardware, but the clever software tweaks Google had done to it.
One of the best features is "Night Sight." It lights up a dark scene without the need of flash or artificial lighting, creating well-lit natural looking photos at night. Then there is the "Photobooth" feature. It automatically took photos when a person made a weird or funny face.
Out of all the features Google added in Pixel hardware, Google Lens has to be the best. It can now detect a billion items and give relevant search results to the photo being captured. It is so refined that it can even give results having a similar stylistic theme. Google Lens can also detect words written on a piece of paper, such as shopping list, or a book.
Pixel phones were given a "Screen Call" option. This featured allowed Google's Duplex technology to answer phone calls on users' behalf. It allowed the call to be screened and displayed the conversation on the lock screen. Users would then have the option to answer or reject them.
Google Duplex also allowed Google Assistant to make appointments on users' behalf. It is still a long way to go and is only available in a few cities in the US, but still, it is quite a remarkable feature.
Pixel phones had great specs, but it important to remember how Google made such futuristic camera features for its hardware devices.
Android Pie
Another big update was Google releasing Android P. The best feature of Android Pie as I like to call it is "flip to shhh." This feature was much needed and allowed users to automatically put their phones to "do not disturb" mode when users flipped the phone and put it face down on a flat surface.
Google's 20th Birthday
Google celebrated its 20th birthday this year. To mark this great accomplishment; the company took us on a trip down the memory lane by showing us its 20 most revolutionary doodles. The company then showed us the famous garage where Google was born.
It utilized street view to take us on a journey where Sergey Brin and Larry Page spent their time developing what was to be the most popular search engine in the world.
Google held month-long celebrations to recognize their accomplishments and mark this proud moment. The company also put together a plan of what it wants to accomplish over the next two decades, for the next generation of billion users.
Google Maps' new Street View feature
Google Maps added a brilliant and quirky new feature, that is both useful and creatively hilarious at the same time. It uses Street View feature to help people navigate through streets via their phone's viewfinder.
Giant arrows and animated characters help users guide along the right path and make a simple task such as walking on foot, a pleasure. It is not available to the public just yet, but the glimpse we got in 2018 makes us more excited than we'd like to admit.
Project Stream
Another massive project that Google undertook this year was Project Stream. This application seems like a dream come true for gamers spread across the globe. Project Stream seems like a remarkable idea that will allow users to play any graphic-intensive AAA title in 60 frames per second at 1080p resolution, on their Chrome browsers.
It will only require a fast speed internet connection. Individuals who always wanted to play graphics-intensive games but did not have the money to build a high-end gaming PC will be able to do so, thanks to Google.
Essentially, the games would run remotely on Google's high-performance servers, but the game would be streamed to users' browsers. Project Stream opened for testing in 2018. Users got to try out Ubisoft's Assasins' Creed Odyssey.
In all honesty, it should have gotten more attention than it got and we cannot wait for the service to go live.
Project Dragonfly
Project dragonfly had picked up a lot of steam in 2018, and it seemed like the project was almost done when Google's own employees boycotted the project. It was Google's search engine specifically created for the Chinese market.
It had to follow China's rules, so the search engine would have banned a lot of websites, censored a lot of controversial topics and would have tracked China's citizens as well. For these reasons, the project had to be scrapped. It was against basic human rights of liberty and freedom.
Google Assistant got new features
Google Assistant came a long way in 2018. It bloomed into a remarkable piece of tech wizardry. It took more effort for users to baffle it. Users could have longer conversations with it, and it could handle multiple commands in a continuous sentence.
Google engineers tweaked the voice, so it sounds more natural than ever before, and users could choose from a bunch of new voices including RnB singer John Legend's voice.
Google also added a new politeness feature in Google Assistant where saying "please" and "thank you" gave users more credit, and it acknowledged acts of politeness. It is made to teach young kids how to be polite.
Project Maven
The 70 million project was another controversial deal that Google was involved in. It began in 2017 but had to be scrapped in June 2018, because 3000 Google employees protested against it. The project analyzed drone footage, to design algorithms that improved drone strikes on the battlefield.
Given the nature of the project, a lot of employees were upset and signed a petition asking the company to cancel its contract for the project. Dozens of employees even quit the company as they did not want to be part of the bloodshed that this project would eventually lead to. Ultimately Google did not renew its contract and Project Maven bit the dust.
Google CEO Sundar Pichai had a hearing
The hearing was set up approximately a month ago in November and took place at Capitol Hill. It was specifically set up by Republicans to discuss possible discrimination against them. Republicans alleged that Google was being biased against them and gave preference to left-wing news sources and articles.
Pichai kept extremely cool as it simply stated this wasn't true at all. The CEO reassured Republicans that Google did its own testing and there wasn't any kind of liberal bias involved. Basically, it meant the news and search results that Google displayed depended on the actions and policies set up by the Republicans.
In other words, if you did good Google would show good news, and if you did bad deeds, then articles of that tone would be shown.
All in all, it was a mixed bag for Google. The search engine behemoth brought many advances in technology, but it was also involved in several controversies and scandals that left a bad aftertaste. But as a company, Google is still going strong, and cannot be stopped.
Simple reason being it has zero competition. Other search engines such as Bing and DuckDuckGo don't come anywhere near Google; they are simply not as sophisticated as Google.
The search giant rules the internet which all websites need to abide by, and there's no stopping that. It will only become stronger with each passing year, and possibly more strict.
Zoomd Trends